Every weekday evening, our editors guide you through the biggest stories of the day, help you discover new ideas, and surprise you with moments of delight. Subscribe to get this delivered to your inbox.
Limbo is too gentle a word. For many parents, the uncertainty around school reopenings amounts to a daily strain, as they contemplate another full season of juggling child care and career.
Clear answers remain out of reach, for now, but here are three factors worth keeping in mind:
1. Not all kids will be able to follow the new pandemic rules.
"K–12 students may generally be capable of doing what public-health experts ask, but not all of them, not everything, and not all the time," Joe Pinsker explains.
2. Outdoor classes may be the solution.
Olga Khazan reports: "Though it isn't free of problems, learning outside might be the only way to provide parents with a break, kids with an adequate education, and teachers with protection from the coronavirus."
3. School reopening isn't the only option.
"Other potential solutions exist—but implementing them would require substantially more time, money, and imagination," Ashley Fetters writes.
Parents themselves weigh in:
One pleads for schools to reopen. Nicole Russell, a writer and a mother of four, finds the idea of continuing to work while homeschooling "almost too much to bear."

Another argues that his kids are learning lessons they couldn't in a classroom. Frank Bures writes: "They learned that the world is fragile. They learned that in spite of that fragility, life goes on."
What to do this weekend
Break out the paint and easel. And don't let inexperience stop you—the writer Michael J. Mooney hadn't painted since elementary school, until he set out to understand why the painter and cultural icon Bob Ross is still so popular.
Watch. Overwhelmed with streaming options? Take inspiration from the best things our writers and editors have watched so far this season, or our critic's list of 25 underrated movies for a summer without blockbusters.
Listen. This strange pandemic summer doesn't have its own song, either, but our staff made some picks anyway. There's also Taylor Swift's Folklore, which "gorgeously and empathetically challenges the public's voyeurism," our critic writes.
Memorize a poem. "Robust poems committed to memory can counteract the corrosive effects of self-pity," our contributor Eliot A. Cohen writes.
Settle in with an extraordinary piece of journalism. Giraffes are tall, but they're not indestructible; get to know the people trying to save them. Contemplate what Joe Biden can't bring himself to say. Or dive deep into the conspiracy theory that's becoming a new American religion.
Read an acclaimed novel. The 2020 Booker Prize longlist is out this week. Beef up your reading list with some of the prize's nominees, or a winner from the past few years.
---
Thanks for reading. This email was written by Caroline Mimbs Nyce and Isabel Fattal, and edited by Shan Wang.
Did someone forward you this newsletter? Sign up here.
We want to hear what you think about this article. Submit a letter to the editor or write to letters@theatlantic.com.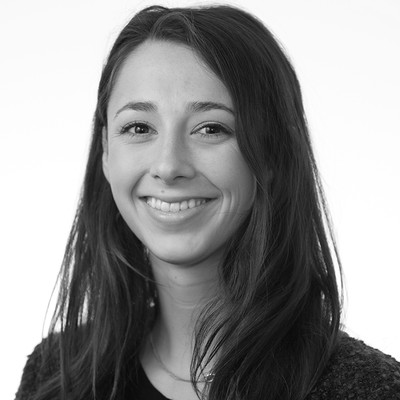 Caroline Mimbs Nyce is a senior associate editor at The Atlantic.