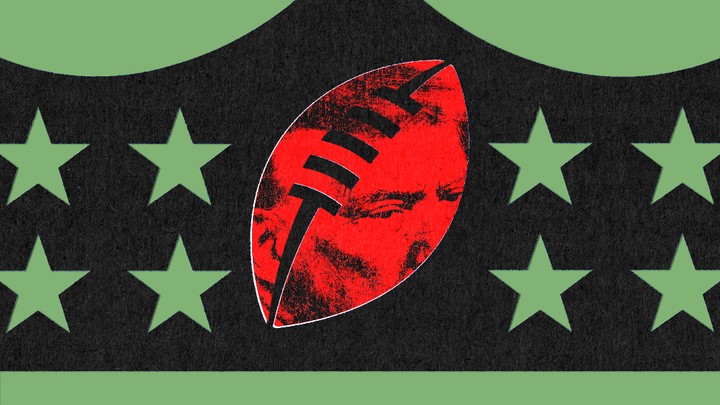 Last week, the owner of the Miami Dolphins, Stephen Ross, announced that he was committing $13 million over the next four years to RISE, a nonprofit he created in 2015 to address systemic inequality and racism. "Growing up in Detroit, I saw firsthand what racism did to tear apart our community, destroy lives and further inequality," Ross said in a statement. "I started RISE based on the belief that our nation must address the scourge of racism directly to achieve true unity."
This is the same Stephen Ross who, in August, hosted one of a pair of posh fundraisers for Donald Trump in the Hamptons that reportedly raised $12 million. The good news is that fighting racism is now $1 million ahead of supporting racism. The bad news is that Ross and several other NFL owners refuse to acknowledge that their past financial backing of the president undercuts any claims by them or the league that they want to promote racial healing.
Ross is among more than a half dozen NFL owners who—either personally or through companies they control—have donated large sums to Trump's campaign, his inaugural fund, pro-Trump PACs, or all of the above. The list also includes Robert Kraft of the New England Patriots and Jerry Jones of the Dallas Cowboys.
The owners' millions have helped embolden a president who has shown his racism time and again. Trump delights in building his campaigns around white Americans' racial anxieties. He recently retweeted a video in which one of his supporters yells, "White power!" (Trump eventually deleted it after his staff intervened.) He has vehemently defended Confederate monuments and complained, after New York City Mayor Bill de Blasio announced that "Black Lives Matter" would be painted along Fifth Avenue in front of Trump Tower, that the anti-violence slogan is a "symbol of hate." And let's not forget that after the former San Francisco 49ers quarterback Colin Kaepernick protested to draw attention to police violence against Black people, Trump deviously whipped up hatred and opposition to him.
Jemele Hill: The NFL is suddenly worried about Black lives
As the nation grapples with its troubling racial history and precarious racial present, sports is in a unique position to help speed up progress. A moral stand by the sports industry is what finally settled the long, unfortunate debate over Mississippi's state flag. On Sunday, state lawmakers voted to remove the Confederate emblem from it. This would not have happened if the state wasn't pressured into action by Southeastern Conference Commissioner Greg Sankey, who recently threatened to prevent future championship events from taking place in Mississippi if the state didn't change its flag.
The NFL can only make a difference if those in positions of power—a category that most certainly includes Ross—embrace this opportunity to make bold statements rather than maintain the status quo. The overwhelming majority of NFL owners are white, and when they do choose to get involved in politics, they usually champion conservative causes. After the deaths of George Floyd, Breonna Taylor, and Ahmaud Arbery—three Black Americans who were killed in interactions with white would-be law enforcers—NFL Commissioner Roger Goodell issued a statement vowing to use "the power of our platform" to "address these systemic issues." If Black lives truly matter to the owners—beyond just the Black players who help them fill stadiums and add zeros to their bank accounts—they will eschew their own comfort and prove that their intentions are serious.
Ross can't just throw money at complex social-justice issues and expect that to absolve him of his affiliation with Trump, whose administration has proudly obstructed the very progress that Ross now claims he's dedicated to making. He needs to send the message that he's serious about his commitment to eradicating injustice by distancing himself from Trump.
Read: The difference between first-degree racism and third-degree racism
Without denouncing Trump, all Ross is doing is making his financial commitment to social justice look insincere. The former Dolphins player Kenny Stills, whom Miami traded to the Houston Texans last year, tweeted that Ross only made the donation to receive a tax write-off. Stills had previously criticized Ross when the owner held the Hamptons fundraiser for Trump. Stills posted a screenshot of RISE's mission statement and commented, "You can't have a non profit with this mission statement then open your doors to Trump." As Kaepernick did, Stills has been kneeling during the national anthem before games since 2016 to bring attention to social justice and police brutality. For the Dolphins, Stills's role in the anthem protests and his public criticism of Ross appear to have made him expendable.
For the wealthy to fraternize with presidents is not uncommon, regardless of political affiliation, but Ross's case seems especially egregious because the Dolphins owner portrays himself as a champion of equality. However, he clearly has prioritized his relationship with Trump over the causes he claims to hold dear. "I have known Donald Trump for 40 years, and while we agree on some issues, we strongly disagree on many others and I have never been bashful about expressing my opinions," Ross said in a statement last year as criticism of the Trump fundraiser mounted. "I have been, and will continue to be, an outspoken champion of racial equality, inclusion, diversity, public education and environmental sustainability, and I have and will continue to support leaders on both sides of the aisle to address these challenges."
Ross certainly is not the only double-minded NFL owner. Kraft donated $1 million to Trump's inaugural committee, but last year joined with Jay-Z, Meek Mill, and Michael Rubin, the Philadelphia 76ers owner, to found the Reform Alliance, a criminal-justice organization that aims to tackle mass incarceration. Individual owners may rationalize their support for Trump as a matter of personal friendship or business interests. But in their refusal to break up with Trump, despite his endless string of inflammatory actions and rhetoric, these owners are only signaling that the NFL's mushy commitment to justice and their own donations to anti-racist causes are just for show. It's time for Ross, as well as the other owners who donated to Trump, to pick a side—because no one can be on both sides of the fight against racism and systemic oppression.
We want to hear what you think about this article. Submit a letter to the editor or write to letters@theatlantic.com.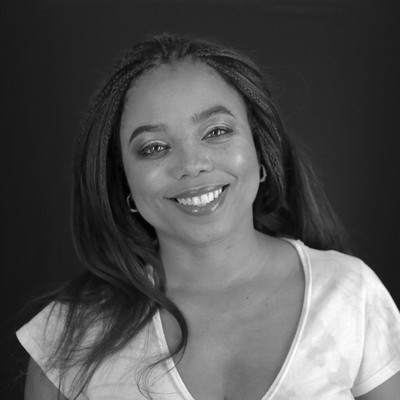 Jemele Hill is a contributing writer at The Atlantic.