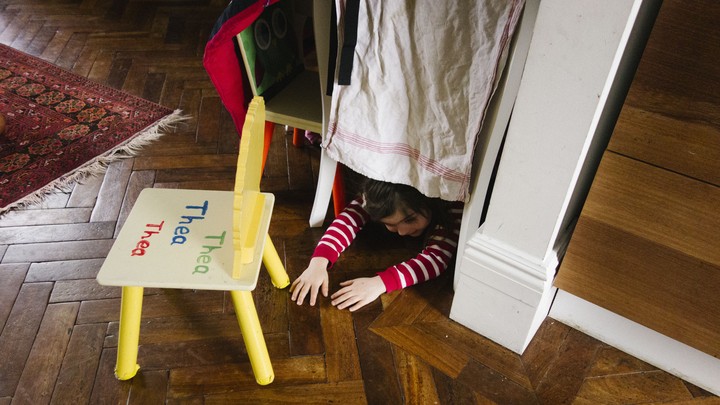 In March, we were all living in 15-day increments. Working from home and distance learning, for those who had the terrible luxury of such things, would be a weeks-long affair, surreal but temporary. Fifteen days to flatten the curve. Fifteen days to slow the spread.
Scientists warned us even then that a return to normalcy would take longer, but the telescoped timeline had obvious appeal. You can put up with almost anything for just 15 days.
Acting on the chance to get it right was essential, but we now know it was not temporary. We've seen the failures—in testing, in containment, in federal and state leadership—compound in catastrophic ways. And as our pandemic summer has stretched on, many of us have let go, one by one, of experiences from the world we used to inhabit. We bid goodbye to sleepaway camp, to live music, to distant travel, to boisterous weddings, and to spontaneity in general. Today, a new realization is dawning, and as the debate over schools reopening rages, we must acknowledge it plainly: We aren't going back to how it was. And we shouldn't.
"This push to open schools is guaranteed to fail," says Peter Hotez, a pediatrician and molecular virologist, and the dean for the National School of Tropical Medicine at Baylor College of Medicine. I've been corresponding with Hotez, and with several epidemiologists, over the course of the pandemic, and have noticed a starkness in their views in recent weeks. "The social-distancing expectations and mask requirements for the lower grades are unrealistic," Hotez told me. "In communities with high transmission, it's inevitable that COVID-19 will enter the schools. Within two weeks of opening schools in communities with high virus transmission, teachers will become ill. All it will take is for a single teacher to become hospitalized with COVID and everything will shut down."
Hotez has good reason to be pessimistic. There were 68,605 new cases in the United States yesterday, according to data from the Centers for Disease Control and Prevention. The seven-day average has stayed above 60,000 new cases per day since July 13. Reaching 100,000 cases per day, once seen as an apocalyptic, worst-case-scenario warning from Anthony Fauci, is no longer difficult to imagine. Indeed, my conversations with epidemiologists in recent days were all strikingly dark. They agreed: Schools should not risk reopening, probably not even for the youngest children, in the coming weeks.
The evidence is all around us. There is the summer camp in Georgia where hundreds of kids and counselors—nearly half the camp—got infected after only a few days together. Then there's the school in Indiana where, just hours after reopening last week, a student tested positive for the coronavirus. ("We knew it was a when, not if," the superintendent told The New York Times, but officials were "very shocked it was on Day 1.")
There's also the JAMA Pediatrics study that suggests that babies and young children can carry extremely high viral loads of COVID-19. The study's authors found at least as much viral material in the throats and airways of young children as infected adults, and sometimes 100 times as much as adults. We've long known that kids older than age 10 can efficiently transmit the virus, but this new research suggests that younger kids pose a risk of transmission to the people around them, just as older children do. The more we learn, the more likely it seems that children are highly effective vectors for transmission. Springtime school closures took place before the virus seized the nation. A return to the classroom now—even with thoughtful precautions—would create excellent conditions to test just how quickly COVID-19 can saturate a community. School was deemed unsafe for children, teachers, and staffers back in March. The pandemic is worse in the United States now than it was then, with multiple epicenters burning across the country. So why would schools reopen now?
"The problem is the White House and the task force could never organize themselves to lead a federal response and bring virus transmission down to containment levels," said Hotez, who has argued for the necessity of a federal containment plan that, if executed effectively, might allow the nation to reopen comprehensively as soon as October. "Instead they took a lazy and careless route, claiming schools are important, as we all know, and the teachers and principals need to figure it out. What they did was deliberately set up the teachers, staff, and parents to fail. It's one of the most careless, incompetent, and heartless actions I've ever seen promoted by the executive branch of the federal government."
There is another cause for concern, this one about what the virus might do to children themselves. Although the rate of morbidity in young children is relatively low, young children are also among the least-tested cohort in America. Fauci has stressed repeatedly in recent weeks that we know relatively little about children and the virus. For example, we still don't know how frequently children get infected, or what percentage of children are symptomatic, or how underlying conditions may exacerbate or even alleviate the severity of the infection. The results of one six-month National Institutes of Health study, which enrolled thousands of families from 11 U.S. cities, are expected in December.
But "we don't need additional information to make decisions," Hotez insisted. Right now, he said, there are at least 40 states in which schools simply should not open. "Remember, schools are not hermetically sealed ... We need to reach containment first. It's that simple."
One of the strangest things about living through a pandemic is the lag in understanding of how bad things are, an awful mirror of the lag in deaths that comes like clockwork after a surge in coronavirus cases. All along, this disaster has been simultaneously wholly shared and wholly individualized, a weird dissonance in a collective tragedy that each person, each family, has to navigate with intricate specificity to their circumstances. The despair that has seemed to crest in recent days represents another kind of lag—a lag of realization—and the inevitable end of hopefulness about what life might be like in September.
In The Year of Magical Thinking, Joan Didion wrote of the deepest and most personal kind of bereavement, the loss of her husband, but I find myself thinking of her words often in the context of the pandemic: "We are imperfect mortal beings, aware of that mortality even as we push it away, failed by our very complication, so wired that when we mourn our losses we also mourn, for better or for worse, ourselves. As we were. As we are no longer. As we will one day not be at all."
These losses will feel only more acute as the season turns. We are accustomed to marking the passage of time in sweet and mundane rituals—the photos taken for the first day back to school, the new sneakers, the clean stack of fresh composition books. Instead we are marking our time in numbers. No longer 15-day increments, but 154 days since we were all together. So far, 152,870 dead from the virus in America. We cannot wish away the pandemic, as much as we try; it will persist until we muster the resolve and the resources to contain it. This is our normal. Not forever, but for a very long now.
We want to hear what you think about this article. Submit a letter to the editor or write to letters@theatlantic.com.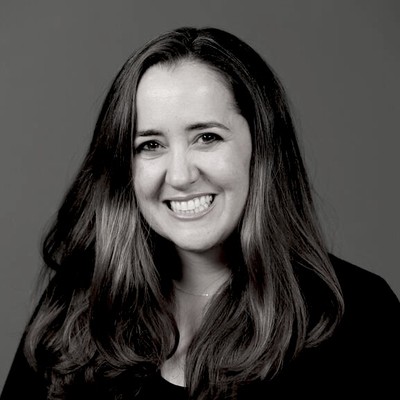 Adrienne LaFrance is the executive editor of The Atlantic. She was previously a senior editor and staff writer at The Atlantic, and the editor of TheAtlantic.com.